苏州睿云科技有限公司
苏州睿云科技有限公司(简称:睿云科技)是国际物流企业信息化解决方案供应商和IT技术服务提供商,地处长三角地区中心城市:苏州。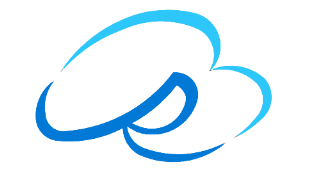 睿云科技汇聚大批IT精英和物流管理顾问,专业服务于国际物流货运代理公司,为企业提供提供独特的、适合该企业实际运营情况的系统解决方案,用信息化的手段帮助企业实现高效、透明、低成本管理。从技术的角度帮助客户提高核心业务的运营效率,进一步降低企业人力物力成本。目前服务企业遍布江苏,上海,浙江,广东,湖南等全国各地,至今已经为数百家跨境物流企业实现自动化,智能化产业升级。
同时,公司也时刻密切关注物流产业趋势,进一步优化我们的产品,持续开发增值服务。
目前正在开发的全面通讯功能,将货代与供应链的重要环节连接,让企业能够与多个行业组织进行电子信息交换,包括航空公司、海关、港务局、船公司、运输公司、产业服务商、代理商以及您的客户等等。
睿云科技倡导"立足市场发展,用心服务客户"的企业精神,立志让尽可能多的跨境物流企业拥有自己的智慧物流,让智慧物流成为企业的核心竞争力!
Suzhou Ruiyun Technology Co., Ltd. (referred to as: Ruiyun Technology) is an international logistics enterprise information solution provider and IT technology service provider, located in the central city of the Yangtze River Delta: Suzhou.
Ruiyun Technology brings together a large number of IT elites and logistics management consultants to provide professional services to international logistics and freight forwarding companies, providing enterprises with unique system solutions suitable for the actual operation of the enterprise, and using information technology to help enterprises achieve high efficiency and transparency. Low cost management. From a technical perspective, we help our customers improve the operational efficiency of their core businesses and further reduce their human and material costs. At present, the service enterprises are all over the country, including Jiangsu, Shanghai, Zhejiang, Guangdong, Hunan, etc., and have already realized automation and intelligent industrial upgrading for hundreds of cross-border logistics enterprises.
At the same time, the company also closely monitors the trend of the logistics industry, further optimizes our products and continuously develops value-added services.
The comprehensive communication function currently being developed connects the freight forwarding with the important links of the supply chain, enabling enterprises to exchange electronic information with various industry organizations, including airlines, customs, port authorities, shipping companies, transportation companies, industrial service providers, Agents and your customers, etc.
Ruiyun Technology advocates the enterprise spirit of "Based on market development and serving customers with heart", and determined to let as many cross-border logistics enterprises have their own intelligent logistics, so that smart logistics becomes the core competitiveness of the enterprise!